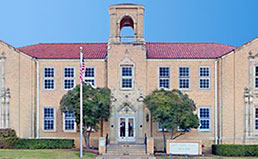 The City of Denton operates today with a $1.8 billion budget, an amount that has doubled in just the past 10 years.
As our fast-paced growth continues, it's critical the Denton City Council District 4 representative both manages your taxpayer dollars efficiently and shares the values of District residents.
A lifelong resident of Denton, I will bring 50+ years of hands-on business experience in Denton, respect for the rule of law, and common sense decision-making to the District 4 seat.
Please join me in my campaign as I seek to represent all residents and businesses in District 4. My first priority, if elected, will be to expedite fixing the roads, which everyone uses!
© Copyright 2023 by Joe Holland for Denton. All rights reserved.
Pol. Ad Paid for by Holland Campaign